submit audio for unique project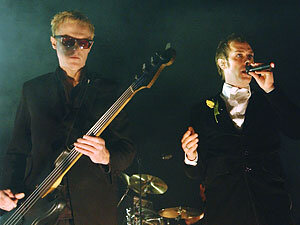 Students are invited to submit "Covid-Sounds", recorded audio from the immediate surrounds of their locked down world. Sounds that may have evaded them before this forced pause, or those they ignored until reflecting on them.
Audio, no longer than 3 minutes to be submitted to Davidj@wiredfm.ie or via Whatsapp on 087 169 6999. Record on any audio device you have; portable audio recorder, phone, laptop etc.
The deadline for submissions will be the 5pm on the 14th of May.
Join bassist and founding member of Bauhaus in a public online interview and after contribute audio as part of an exciting collaboration
Come along, take part and engage in an exciting & pioneering new project with International Storyteller Steve Lally and Rock-Legend David J, founding member of Bauhaus.
Lally will discuss the great influence that Bauhaus and other works by David J had on his own writing and performance of stories. David will also be asked about the various musicians and artists who influenced him over the years.
"The Bauhaus Effect" will take place on the 15th of April at 7pm at LSAD (online).
Zoom link will be sent on the morning of April 15th. (event is over)
The process will be documented, and broadcast on Wired FM. The project is supported by the Broadcasting Authority of Ireland through the Sound and Vision fund.