Limerick Media and Arts Conference (LMAC)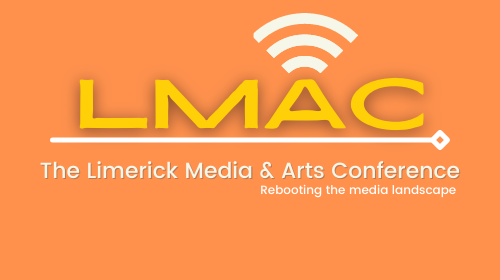 The Limerick Media and Arts Conference (LMAC), presented by Wired FM, will host a series of panel discussions and workshops that will cater for the enormous student population of Ireland.
The panel discussions will include Millennial Media: Monetisation and Marketing, Challenging Current Affairs Programming, Podcasting: Perseverance or Permanence and Where are the Critics? The Role of the Critic in 2021.
Names such as Malachy Browne (New York Times), Aoife Barry (The Journal.ie), Rob O'Hanrahan (Virgin Media) and Andrew Lowth (Newstalk) will contribute on the day as well as music critic Zara Hedderman, Anfield Agenda's Craig Houlden, Spin South West's own Sophie La Touche, Owen Colgan of the Hardy Bucks, podcaster and comedian Martin Beanz Warde and many, many more!

We have a number of Workshops and Masterclasses lined up, including the Journey By a DJ. A masterclass with one of Ireland's most respected and celebrated DJ's, Aoife Nic Canna, which cannot be missed if you're an up-and-coming DJ.
The inaugural Limerick Media and Arts Conference was due to take place in 2020.
Unfortunately, due to the Covid-19 pandemic, we had to postpone LMAC on two occasions.
This year, we decided to turn the restrictions caused by the pandemic into a positive. The benefit of LMAC being an online event is that it will engage with students right across Ireland and it gives us the opportunity to invite panellists that normally would not be available if the event took place in Limerick.
We have the opportunity to host the event and bring people together in a virtual room.

Limerick Media and Arts Conference is run by students for students.
Guest speakers and panellists will be announced soon.
Tickets are available here.
Follow us on Twitter @wiredfm, Facebook.com/wiredfm, TikTok @wiredfm and Instagram @wiredfm.