WorLD COllege radio Day, Friday 2 OCTOBEr

This Friday (2 October), Wired FM will broadcast a one-hour radio programme for the 10th Annual World College Radio Day 24 hour Global Marathon to listeners around the world as part of a special schedule for World College Radio Day
To celebrate Irish student radio and all that Limerick has to offer, the programme, presented by students from MIC and LIT, will showcase the vibrant arts and music scene in Limerick
The theme for the 10th Annual World College Radio Day 2020 is 'Global Solidarity Rocks'. Now more than ever there is a need for all of us to come together and help one another through these tough times. World College Radio Day will celebrate the contribution of young people as creators of innovative content and unite college radio stations from over 30 countries around the world to bring awareness to the work and value they bring to the broadcasting medium.
For the past 25 years, Wired FM has provided an accessible platform for new music and new voices, while also serving to create an awareness of the student community in the region.
The global marathon programme is just one part of a specially produced schedule on Wired FM to be broadcast on World College Radio Day. Beginning at 9am on Friday (2 October), various progammes will explore the theme of solidarity through discussion and music, including a specially curated programme of Limerick music for the International Music Exchange. This is an excellent opportunity to showcase the best artists from our hometown with college stations around the world." Some of the artists that will feature include Denise Chaila, Post Punk Podge, Murli, God Knows, His Fathers Voice, Windings, Theme Tune Boy, We Come in Pieces, Hazey Haze and the PX Music Crew.
It will also include a unique programme, 'Distance Creates Space', produced in partnership with Helium Arts, an organisation that empowers children living with illness through creativity and the arts. During the COVID-19 lockdown Wired FM manager, Ray Burke, worked with Helium artist, Chelsea Canavan, to deliver online media training to a group of teenagers over the course of six weeks. The culmination of these six weeks was a programme that explored the effects of lockdown on this group of teenagers. In the programme, they discuss their observations and fears, and the positives they hoped would come from an enforced period of pause.
9:00 – Morning Mix (Luimneach Mix)
10:00 – Ellie Vs The Mornin' – with Ellie McCarthy
11:00 – Radio Documentary hr – Short doc on Wired FM from former Wired FM presenter Emma Hill followed by "10 Years Of College Radio Coming Together – Long Live College Radio" radio doc
12:00 – All Ireland with Dylan Murphy
13:00 – Through the Haze of Ivan's Inventory – Eclectic music with Ivan and Baz
14:00 – Helium Arts project
15:00 The Coolside of the Pillow with Cillian
15:00 – World College Radio Day – 24 hour Global Marathon with Vanessa and Jack.
16:00 – Slice of Life – Solidarity Special
17:00 – Left of the Dial w/ Post Punk Podge
19:00 – Going Coastal – The best of West Coast Irish Music w/ David Boland
20:00 – From the Depths – Metal w/ Emmet Casey
21:00 – Through the Haze of Ivan's Inventory – Eclectic music with Ivan and Baz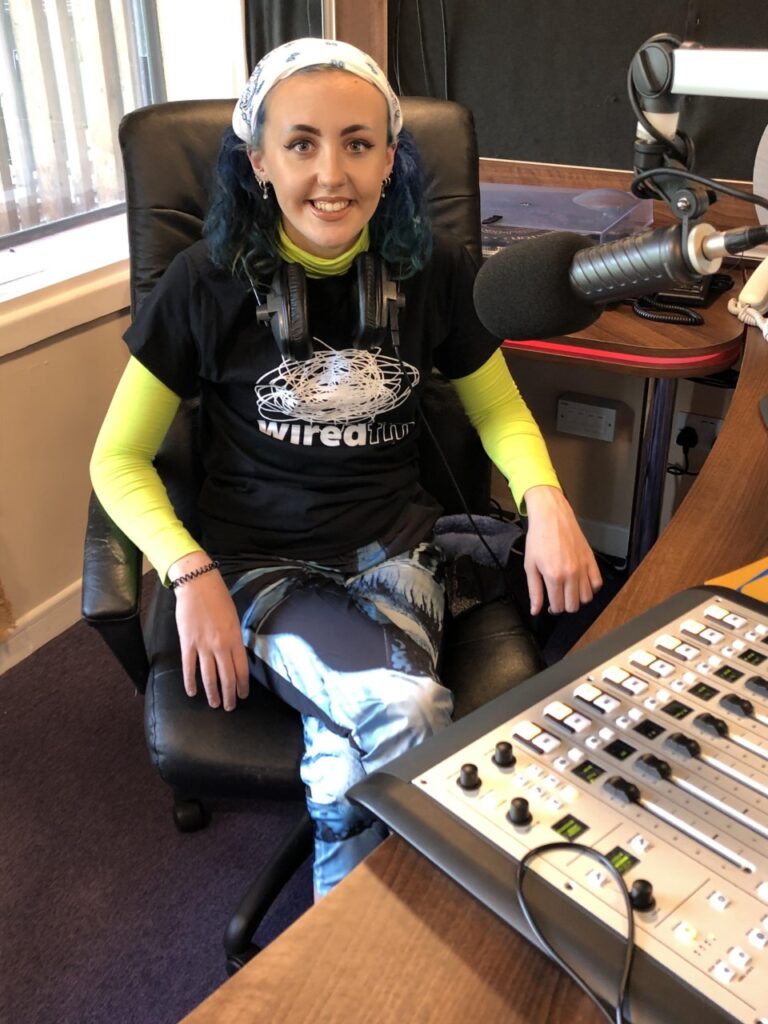 Normal programming on Wired FM will commence on 5 October and the station is currently accepting applications for new recruits to cover Current Affairs, Arts, Irish Language Programming, Student Issues, Sport, Entertainment, Specialist Music and more. There's lot of reasons to get involved in Wired FM. It's a fantastic social network and you get to be part of an enthusiastic and like-minded team. If you'd like to work in broadcasting or become a journalist in the future, the experience and skills you will pick up by volunteering at Wired FM along the way are invaluable. It can also enhance other areas of your studies or interests, and most importantly, it's a lot of fun!
Wired FM transmits from Monday to Friday, 9am to 9pm on 99.9FM. An online application form for volunteers is available here. The station has an open-door policy for all students in Limerick, so if you study in Limerick city, you're welcome at our farm.
Follow Wired FM on Facebook, Twitter and Instagram.
For more information about College Radio Day and the College Radio Foundation, visit www.collegeradio.org.